The Cut Digital Archive – All 12 films now online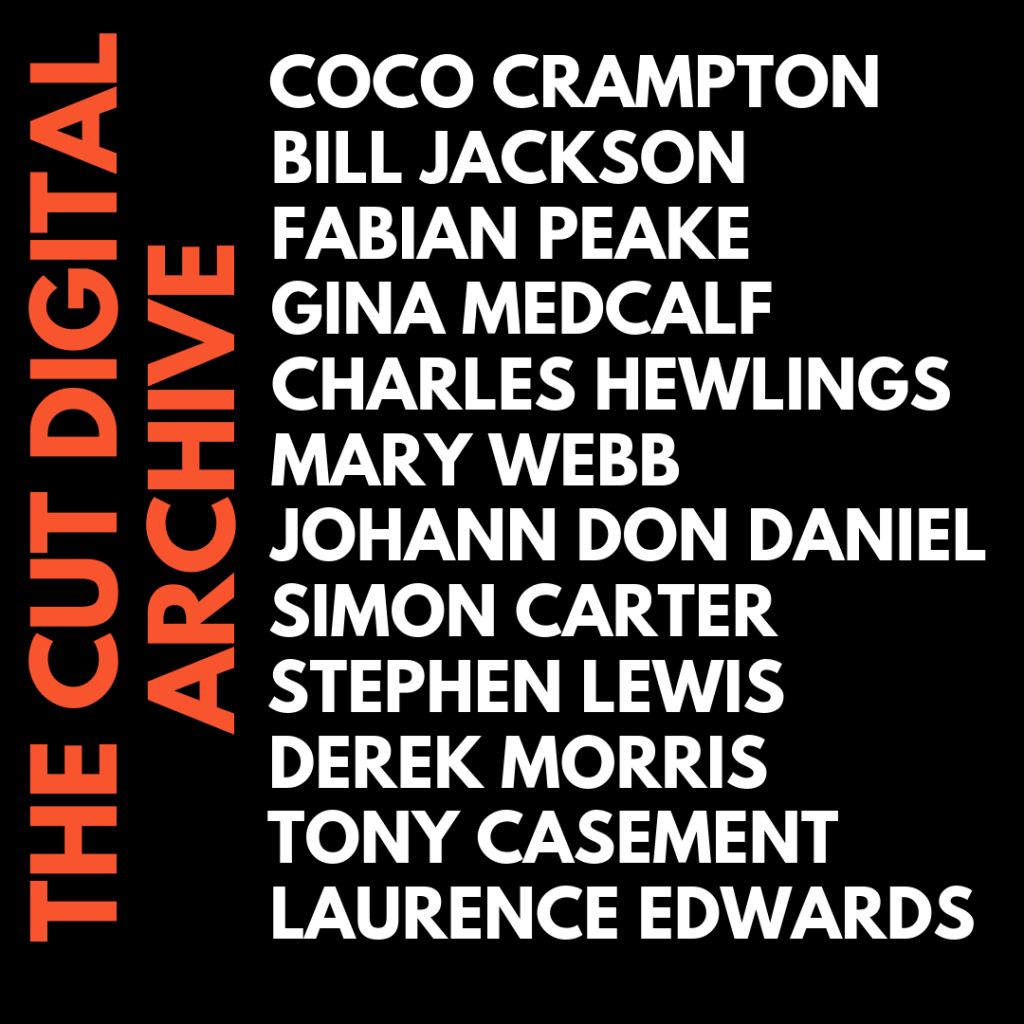 The Cut fundraised £16,000 for new streaming equipment, training, and resource for a visual art project with grants from the East Suffolk Communities Bounce Back Fund and Arts Council England (ACE).
The Cut Digital Archive will be an online resource for audiences to engage with our gallery spaces and artists when they can't visit us, or we are closed.
Over 200 artists have shown at The Cut and there have been 15 group shows since 2003. Not all them have adequate archiving. The Cut is developing and producing a comprehensive archive, and will build on it with the content from upcoming artists and exhibitions. We will get images, articles and publications of previous exhibitions, to create an online digital archive.
Twelve local artists were invited for online interviews and live streamed tours of their studios. These will sit on The Cut website with provision within the ACE funding to upgrade the site. Artists Gina Medcalf, Mary Webb, Coco Crampton, Fabian Peake, Charles Hewlings, and Johann Don-Daniel are confirmed for the project along with Bill Jackson, the last artist to exhibit at The Cut before Lockdown 3 and Tony Casement – Chair of The Cut Board and Laurence Edwards.
You can view all the films on The Cut's YouTube channel here
Kasia Posen, local artist and lead on the project said, 'It will be exciting to begin collating an accessible record of the exhibitions that have taken place at The Cut over the years, and also have the chance to explore past and present exhibitors current studio practice through our online interviews and studio tours. Watch this space!'
The Bounce Back Fund also provided training for The Cut staff and volunteers and it's hoped that the camera equipment will allow live events to be streamed to people that still feel uncomfortable with indoor events or those that can't attend.
Upcoming Events
To provide the best experiences, we use technologies like cookies to store and/or access device information. Consenting to these technologies will allow us to process data such as browsing behaviour or unique IDs on this site. Not consenting or withdrawing consent, may adversely affect certain features and functions.
Functional

Always active

The technical storage or access is strictly necessary for the legitimate purpose of enabling the use of a specific service explicitly requested by the subscriber or user, or for the sole purpose of carrying out the transmission of a communication over an electronic communications network.
Preferences

The technical storage or access is necessary for the legitimate purpose of storing preferences that are not requested by the subscriber or user.
Statistics

The technical storage or access that is used exclusively for statistical purposes.

The technical storage or access that is used exclusively for anonymous statistical purposes. Without a subpoena, voluntary compliance on the part of your Internet Service Provider, or additional records from a third party, information stored or retrieved for this purpose alone cannot usually be used to identify you.
Marketing

The technical storage or access is required to create user profiles to send advertising, or to track the user on a website or across several websites for similar marketing purposes.
Skip to content