Launching the James Holloway Youth Arts Fund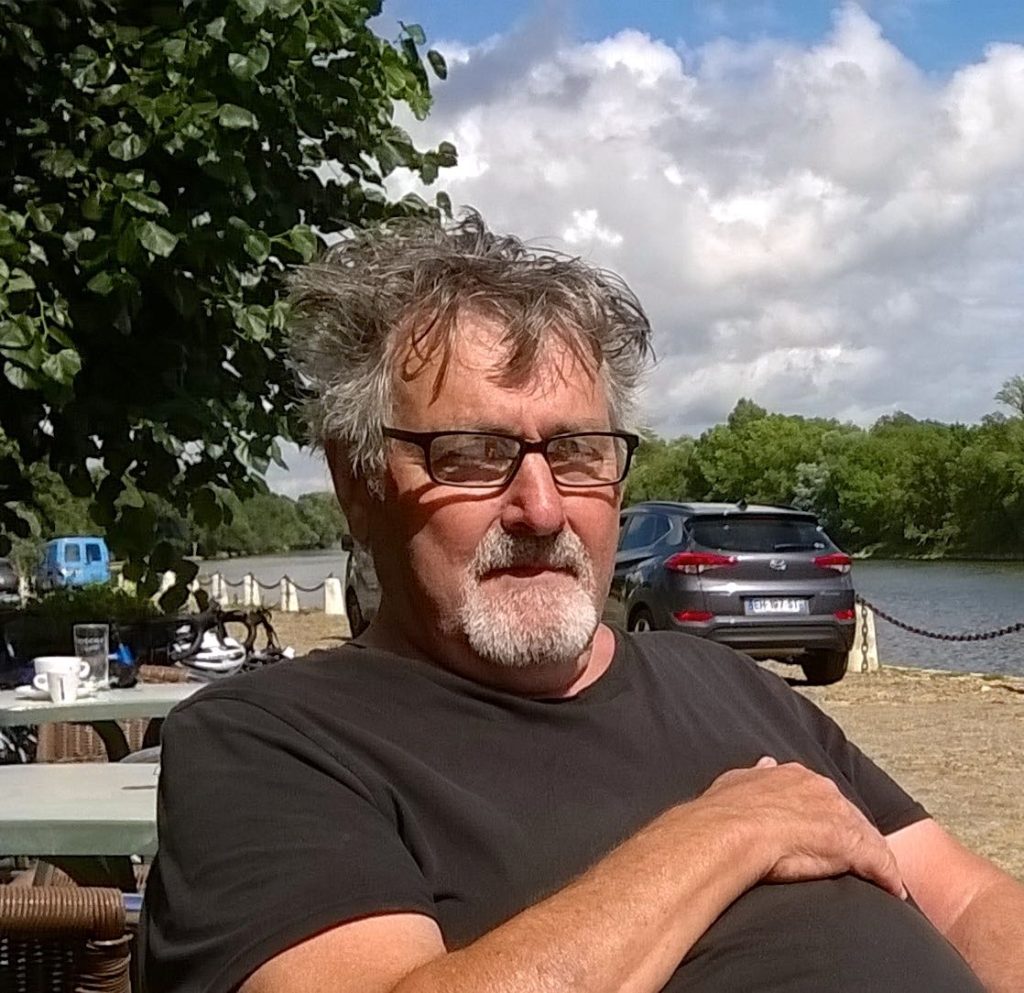 To enable local young people to have access to further creative opportunities, dancer Caroline Mummery (founder of The Cut alongside,
and partner of, the late James Holloway) and Kasia Posen (a visual artist) are launching the James Holloway Youth Arts Fund as a legacy in James' name.
The intention of the fund is to support young people's creative aspirations and dreams, the project hopes to acquire funding to run a mentor program for under 21's with passion, to provide creative opportunities for those who may find it difficult to access the arts.
We're delighted to let you know that The Mulberry Trust thought the project was amazing and has given a grant of £9000, and individual donations (including yours) totals over £2000.
Our mentorship program is in full swing! To date we have run workshops to demonstrate how arts exist as a unique form that has strong links to other art forms. The students have experienced and analysed performances and exhibitions and are now in the process of working with professional artists to enhance their understanding of the work in their particular field. The mentees are currently working on a piece to share with you through our public event – our First Annual Youth Showcase.
On the 20th anniversary of the official opening of The Cut we celebrate the 1st annual showcase of the James Holloway Youth Arts Fund.
Saturday 21st October 6pm
Everyone Welcome, suitable for all ages.
Performances in Dance, Music, Theatre & and Exhibition of new works from our young JHYAF artists. We will be launching this event with an Open Mic Night. To take part in the open mic email jameshollowayyouthartsfund@gmail.com.
Thanks to Mulberry Trust, Limbourne Trust and all our individual donors…
Book your free tickets HERE
To launch the James Holloway Youth Arts Fund there was a free event;
Dance Marks in Space and Time: a 24 hour fund raising marathon 10th June -11th June 2022
A bit of history…  
In the late 1990's theatre director and builder James Holloway, with the assistance of his wife Caroline Mummery; choreographer and dancer, were on the hunt for a permanent home for their work. For many years James had devised and directed touring productions, pioneering outdoor theatre in the area lucky enough to have castles, abbeys, town squares and pubs as back drops. There was also the development of youth theatre groups that flourished in the exploration of physical theatre and performance opportunities.
James was invited to investigate a potential site in Halesworth. The old maltings building was in a bad way. The joiners that had been the last inhabitants were long gone. Ceilings were collapsing and water was flooding the lower levels but it had potential and so, with the help of friends to clear debris, a working space was created. Rent was paid to the owner, Michael Cross, while James, Caroline, students and actors braved the cold, dust and the fire department to make work and perform it.
The eventual purchase of the building, a huge leap of faith, was forced upon the team. A cash buyer put in an offer to Mr Cross. To his credit he gave the group of interested artists first refusal and the offer of a private mortgage. James and Caroline were only ones able to put their names to this commitment. They were living in a caravan with a baby and young daughter and had, literally, nothing to lose. Between them they were able to pay the mortgage and James found an amazing team of skilled people willing to help with the project. Their input was practical and organisational. Legal and financial plans were laid and, most importantly, funding applications put together.
In order to raise the necessary funds a board of trustees was established and the building handed over to their care. Generous sponsors loaned and donated money. Simon Raven, always supportive and involved, began to pull in funds for interim repairs culminating in the final enormous push to refurbish the whole building in 4 months, including the removal of 27 pillars from the auditorium. Friends and family who had building skills or could weald a paintbrush were pulled in to help.
The Cut was created out of a passionate understanding of those involved in the importance of giving space for creativity. It was driven by the vision of one man.
JAMES HOLLOWAY YOUTH ARTS FUND – MANIFESTO
The James Holloway Youth Arts Fund will be used to support young artists who require limited financial assistance to help develop their skills in their chosen field of expression
The fund will:-
Be available to talented young artists up to the age of 20
Offer financial support for young artists to attend training, workshops, auditions, interview, exhibitions and shows
Offer financial support for young artists to purchase materials and equipment
Enable The Cut to provide specialised workshops and arts experiences designed for or targeting young artists
Be sustainable through an annual fundraising platform designed to showcase talented young artists, singers, actors and dancers in the area.
Attract funding for arts for young people through The Cut fundraising operation
Highlight the role of The Cut in the support of young artists
Offer a performance/exhibition space to talented young artists
Generate interest and encouragement to young people who lack motivation and support in a rural area.
Create opportunities for young artists to show their work to a wider audience
Offer educational opportunities that is no longer available in the schools
Offer opportunities that help young artists to build a portfolio
Upcoming Events
To provide the best experiences, we use technologies like cookies to store and/or access device information. Consenting to these technologies will allow us to process data such as browsing behaviour or unique IDs on this site. Not consenting or withdrawing consent, may adversely affect certain features and functions.
Functional

Always active

The technical storage or access is strictly necessary for the legitimate purpose of enabling the use of a specific service explicitly requested by the subscriber or user, or for the sole purpose of carrying out the transmission of a communication over an electronic communications network.
Preferences

The technical storage or access is necessary for the legitimate purpose of storing preferences that are not requested by the subscriber or user.
Statistics

The technical storage or access that is used exclusively for statistical purposes.

The technical storage or access that is used exclusively for anonymous statistical purposes. Without a subpoena, voluntary compliance on the part of your Internet Service Provider, or additional records from a third party, information stored or retrieved for this purpose alone cannot usually be used to identify you.
Marketing

The technical storage or access is required to create user profiles to send advertising, or to track the user on a website or across several websites for similar marketing purposes.
Skip to content