Matt Rugg, 1935 – 2020, NOTATIONS – passages, intervals
30th August 2022 - 8th October 2022
10.00 - 16.0
Exhibitions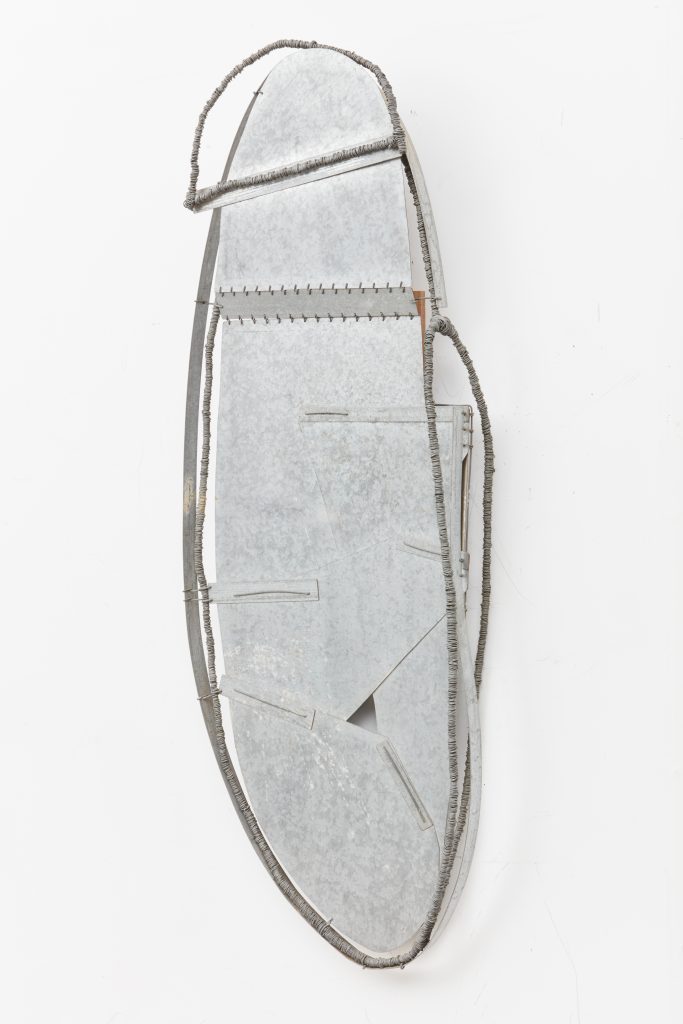 This will be the second exhibition of Matt's work at The Cut.
The title was suggested by Matt in 2020 continuing the Notations theme inspired by the work and ideas of the composer John Cage. Matt was primarily interested in discovering ways of making, and the drawings and sculpture to be shown at The Cut this autumn encapsulate his concern with line and space.
Most of the exhibits were made by Matt in the period 2017 -2020, extending his interest in drawing with industrially produced materials. However some work is from earlier periods, and two sculptures hold a particular connection with Suffolk. "Grey Notation" was a prizewinner in the 1979 Tolly Cobbold/Eastern Arts National 2nd National Exhibition, and "Bound Edge" was selected for the 1985 show.
An illustrated catalogue will be available at the exhibition.
Next year the full career retrospective of Matt Rugg's work will be held at the Hatton Gallery, Newcastle University from 16 September 2023 to 13 January 2024. Dr Harriet Sutcliffe is the appointed lead Curator, and Harriet is co-curating this year's show at The Cut too.  Michael Bird's monograph will accompany the retrospective, and a short documentary about the radical changes in art education at Newcastle and Chelsea as a context for Matt's work will be screened at the exhibition. www.hattongallery.org.uk
Upcoming Events
To provide the best experiences, we use technologies like cookies to store and/or access device information. Consenting to these technologies will allow us to process data such as browsing behaviour or unique IDs on this site. Not consenting or withdrawing consent, may adversely affect certain features and functions.
Functional

Always active

The technical storage or access is strictly necessary for the legitimate purpose of enabling the use of a specific service explicitly requested by the subscriber or user, or for the sole purpose of carrying out the transmission of a communication over an electronic communications network.
Preferences

The technical storage or access is necessary for the legitimate purpose of storing preferences that are not requested by the subscriber or user.
Statistics

The technical storage or access that is used exclusively for statistical purposes.

The technical storage or access that is used exclusively for anonymous statistical purposes. Without a subpoena, voluntary compliance on the part of your Internet Service Provider, or additional records from a third party, information stored or retrieved for this purpose alone cannot usually be used to identify you.
Marketing

The technical storage or access is required to create user profiles to send advertising, or to track the user on a website or across several websites for similar marketing purposes.
Skip to content